DrewNKat!
Welcome to Bryan and Kathryn's webpage!
Here is some info on us:
Bryan is 27, and works as a Warehouse Manager. He likes watching movies, especially movies with swordfighting! He also enjoys listening to music, playing games with the family. He is a big help now that we have four little ones!
Kathryn is 25, and works at home taking care of the kids and doing silly stuff like making this webpage! She enjoys watching old "boring" black white movies, listening to music, and sewing clothes for the family. She likes cats and is glad to have a cute little kitten to play with.
Charley was born in March of 1998, and his job right now is growing and being unbelievably cute. He is trying to figure out the whole "big brother" thing, and we think he's doing a pretty good job! He is getting into EVERYTHING, especially while mommy is busy with the new baby. His favorite games usually involve wrestling with Daddy or throwing a ball!
Click HERE to see Charley's webpage.
Laura was born October of 1999, and quickly took her place as the little princess of our "castle." She is growing as fast as she can trying to catch up with her big brother, and loves to play with his toys. She has a sweet temperament and good looks, but she does get loud when she is upset!
Click HERE to see Laura's page.
Rebecca Joy was born November 30, 2000. She is named after her maternal grandmother and great-grandmother. we hope she follows in their footsteps as a godly woman. She is well loved by her brother and sister, and now that she can walk, she is trying hard to keep up!
Click here to see Becca's page!
Timothy Connor was born at home September 8, 2002. He is our first child to be born at home, and it was truly an amazing experience. We are very grateful to God for giving us this opportunity, and for providing us with a wonderful midwife who took such great care of us.
Click here to see Timothy's page.
We have a dog named Pixie, who is 6 years old and quite a good pet. She is half Poodle, and we believe the other half is Schnauzer. She loves to play and go for walks. Her favorite game is tug-of-war. Now that Charley is walking, she has to keep on her toes, but they still play very nicely together. She also seems to have had no trouble accepting the new member of the "pack." She even gets along with the cat pretty well!
Our cat Pumpkin decided to leave us, we hope she is alright, and maybe even living with another loving family, but we don't know for sure. We decided to adopt a new kitten in January 2002. She is a brown tabby color, and is still very playful. She gets into all kinds of mischief, but she is also very sweet and loving. She has a lot of fun wrestling with Pixie.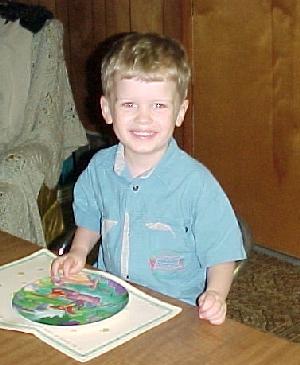 Click to see Charley's webpage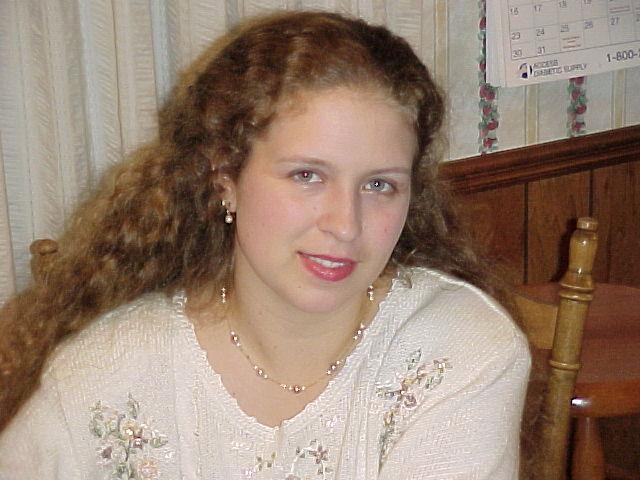 Kathryn Andrews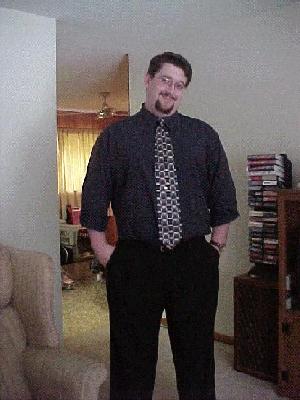 Bryan Andrews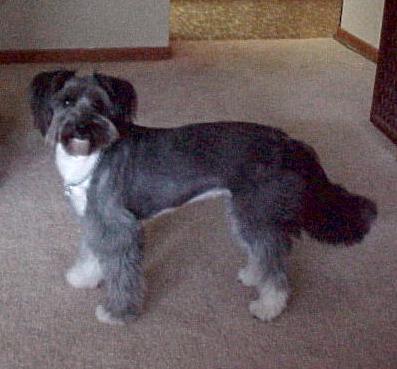 Pixie the Wonder Dog!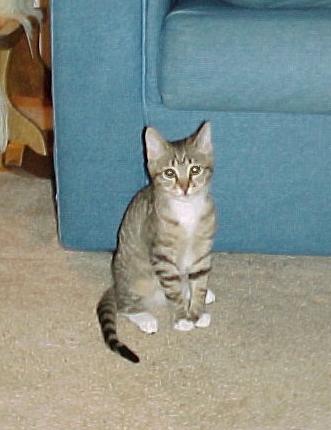 Missy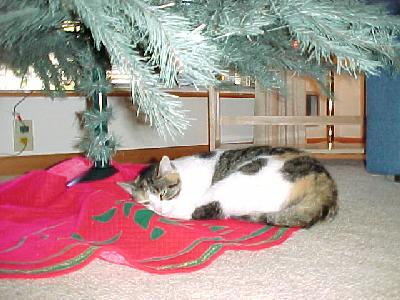 In memory of our Pumpkin Kitty


We Believe!
We were both raised in Christian homes, and it is our goal that one day Charley will say he was raised in a Christian home.
We are active members of Heritage Church (Evangelical-Reformed-Baptist) in Fayetteville, GA. Most people are unfamiliar with the term "Reformed Baptist." Here are some sources for more information.

Our church follows the 1689 Baptist Confession of Faith. You can see it here.

This is a page by a friend of Kathryn's family. It has many good links to other Reformed places on the web.

Our church belongs to the Association of Reformed Baptist Churches in America (A.R.B.C.A.). This page has locations of all member churches, including Heritage.
FriendsandFamily

These are some friends of ours that we met online. We share a strong faith in our Lord and Savior Jesus Christ. Also they have a REALLY nice webpage! (In fact, without a few tips from Darin, our page would not be as nice as it is!!!)
This page is REALLY cool. Be sure to check out the links, because she has the most beautiful music!!!